Advice for People who Use Drugs
---
How are you experiencing this crisis?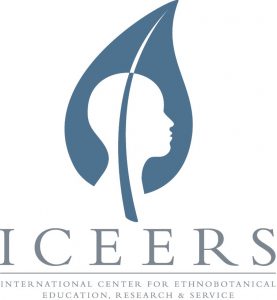 Dear friends,
ICEERS has launched a study with the aim of better understanding the scope of the psychological consequences that the current COVID19 crisis may be having on the population. For the results of the study to be conclusive, we need about 3,000 people to complete the form. Therefore, we would appreciate if you could answer the questions provided in this link and then share it with your contacts: https://forms.gle/LSXArZL3nJedmiA59
The study is a international collaboration between ICEERS, and researchers of the Autonomous University of Madrid (Spain), the Rovira i Virgili University (Spain) and the Mental Health Program of FMRP / USP of Ribeirão Preto (Brazil). We thank you in advance for the 20 minutes it will take you to complete and share it.
If you wish to contact us or get more information, you can do so by emailing research@iceers.org and by reading this article on our website: https://www.iceers.org/study-effects-covid-19-crisis/
Thanks again and best regards!
—
Queridos amigos,
en ICEERS acabamos de lanzar un estudio con el ánimo de comprender mejor el alcance de las secuelas psicológicas que la actual crisis del COVID19 pueda estar teniendo en la población. Para que los resultados del estudio sean concluyentes, necesitamos que 3000 personas completen el formulario. Por eso, te agradeceríamos que respondas a las preguntas en este enlace y tras acabar lo compartieras con tus contactos: https://forms.gle/X27xebNsjYwjdYNY6
Este estudio es un producto de la colaboración internacional entre la Fundación ICEERS, e investigadores de la Universidad Autónoma de Madrid (España), la Universitat Rovira i Virgili (España) y el Programa de Salud Mental de FMRP / USP de Ribeirão Preto (Brasil). Por ello, te agradecemos de antemano los 20 minutos que te llevará completarlo y compartirlo.
Si deseas contactar con nosotros u obtener más información, puedes hacerlo en el email research@iceers.org y en este artículo de nuestra web: https://www.iceers.org/es/que-efectos-psicologicos-provoca-la-crisis-del-covid-19/
Gracias de nuevo y un abrazo!
—
Caros amigos,
no ICEERS acabamos de lançar um estudo com o objectivo de compreender melhor a extensão das consequências psicológicas que a actual crise da COVID19 pode estar a ter para a população. Para que os resultados do estudo sejam conclusivos, precisamos de 3000 pessoas para preencher o formulário. Por isso, agradecemos que responda às perguntas deste link e, depois de o terminar, o partilhe com os seus contactos: https://forms.gle/DJiS22b3ip5DP2EQ6
Este estudo é um produto da colaboração internacional entre a Fundação ICEERS, e pesquisadores a Universidade Autónoma de Madrid (Espanha), a Universidade Rovira i Virgili (Espanha) e o Programa de Saúde Mental da FMRP / USP de Ribeirão Preto (Brasil). Por conseguinte, agradecemos-vos antecipadamente os 20 minutos que demorarão a completar e a partilhar.
Se desejar contactar-nos ou obter mais informações, pode fazê-lo através do e-mail research@iceers.org e neste artigo no nosso site: https://www.iceers.org/es/que-efectos-psicologicos-provoca-la-crisis-del-covid-19/
Mais uma vez obrigado e um abraço!
---