European Coalition for Just and Effective Drug Policies
In 1993, following the request of the European Commission, 14 organizations working in the field of drugs founded the European Coalition for Just and Effective Drug Policies. During two decades, Encod grew into a platform of 150 members, organizations, companies and citizens who want an end to the war on drugs. With lobby, actions and information we have strengthened their voice at the United Nations, the European Union and on the national and local level.
Executive Committee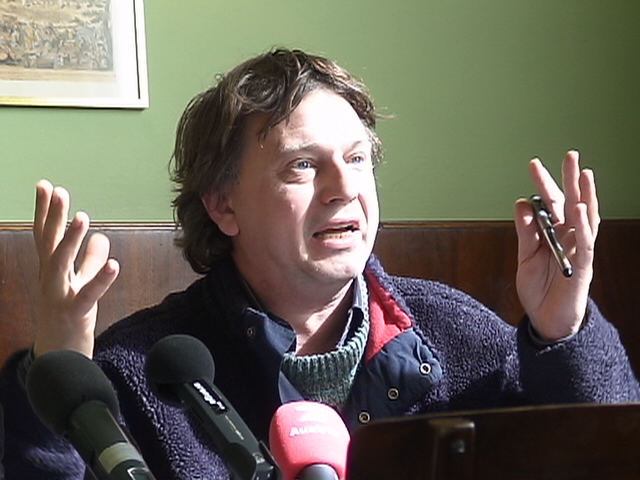 Enrico
FLETZER
Executive Committee Member
Enrico Fletzer is born on the 22th of October 1956 in the region of Venice.
After classical studies of Latin and Greek at the High School Marco Foscarini he got his diplomas at the Wilson High School in Portland Oregon (USA) and at the language High School of Cortina .Belluno (Italy). Before graduating at the University of Bologna in Political Sciences Enrico Fletzert has been the founder and director of the Radio K Centrale in Bologna that with other community radios started the relevant Global Audio Project at the G7 Summit of Genoa on 2001 with over 1,5 milion contacts in this web and live broadcast experiment.He has contributed to the cannabis movement with important translations and more than 300 articles. Moreover he has been active ever since in the drug policy movement in the ranks of the italian M.D.M.A.( mass movement against prohibition).
After writing in Italian news paper as IL Manifesto and Liberazione, Enrico Fletzer has written on national and international magazines like Illecito (CH), Hanf! ,Grow,Hanfjournal(Germany) Soft Secrets (NL), Legalizace (CZ) . Last years he has been Leafly (USA) correspondent for Italy.
Enrico Fletzer is a fluent speaker of English, German, French and Spanish with a basic knowledge of Dutch, Greek and Russian.
Contact: enrico@encod.org
twitter.com/enricofletzer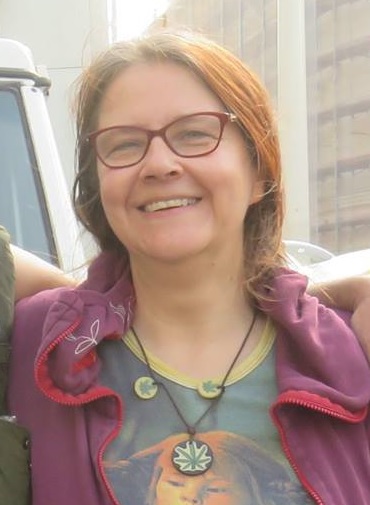 Studied languages, ecology and nutrition science and worked at management level in steel trade in CIS countries for 10 years. This was followed by 7 years social work in Latin America, NGO's mainly concerned with education and health for indigenous people. Now working as trainer, coach, coordinator in various educational projects for residents and refugees in Austria.
Contact: gaby@encod.org
Maja
KOHEK
Executive Committee Member
Anthropologist working as a researcher and consultant in the field of drug use and drug policy in Europe and the Balkans. She wrote several research and newspaper articles and presented her work at international conferences. In 2016 she started collaborating with the International Center for Ethnobotanical Education, Research & Services (ICEERS) in Spain investigating the acute subjective effects of ibogaine. Currently she is a PhD candidate in the field of medical anthropology at URV Tarragona researching psychoactive plant using communities.
Contact: maja@encod.org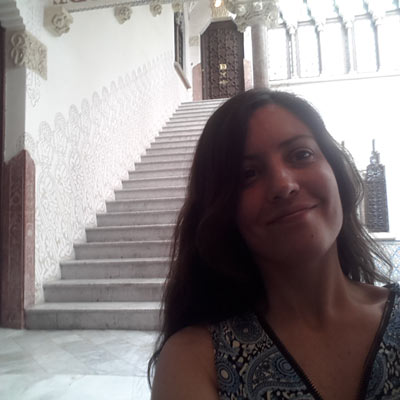 Ana
AFUERA
Executive Committee Member
Currently she is a member of the Executive Committee of ENCOD. Co-founder of MCC (Cannabis Catalan Movement) and REMA (Network of Anti-prohibitionist Spanish Women). She was Executive Committee of La MACA Barcelona (Cannabis Self-consumption Associative Movement) and CatFAC (Catalonia Federation of Cannabis Social Clubs) where she developed her capabilities in political impact collaborating with private and public institutions, setting up social actions, developing institutional relations on drug policy matters, giving ideological advice and contributing in regulation proposals. Nowadays she is keeping her academic career in the field of the Politology and Drugs Policy.
Contact: ana@encod.org
twitter.com/AnaAfuera
After her studies at french lyceum and then Media and communication at Charles University in Prague she continued to work as freelance translator. Later on she went to experience the corporate world, working in reporting and logistics. Long time interested in human rights, politics, culture and nature, she helped the Pirate Party in the parliamentary election campaign and followed her mission with the campaign Cannabis war is over! If you want it. She is currently leading a theatre club for handicapped people and managing her brand. Fluently speaks Czech, French and English.
If you are looking to contact the whole Executive Committee at once, please send your message to team@encod.org