ENCOD BULLETIN ON DRUG POLICIES IN EUROPE
NR 65 JULY 2010
CITIZENS, AUTHORITIES AND DRUGS

You don't need to be an economist to know that when a substance that
people want becomes illegal, its price goes up and its quality
goes down. The number of suppliers increases, and it is harder to
control the market.
Governments are supposed to care for the health and wellbeing of their
citizens. We pay for health services to control everything we put into
our bodies. Ironically, for the production and distribution of substances that were declared illegal by the UN Convention on Narcotic Drugs in 1961, there is no control whatsoever. This measure was justified by the need to protect public health, but in fact it has had the opposite effect. So why does the drug
war still goes on?
Because most people do not think logically about drugs; they just react emotionally. Politicians know this, and therefore prefer to keep their mouths shut about it, so they avoid losing votes. Journalists know this, and
therefore prefer to entertain rather than to inform. They speak about
drugs to provoke people's curiosity, but ignore the question of how
problems could be reduced and avoided.
People who want better drug policies need to dismantle a misleading
concept which has been forced upon us since generations, shaped and
maintained by extremely powerful interests. We need to push forward a
social, cultural and political evolution that will turn upside down the
relation between authorities and citizens.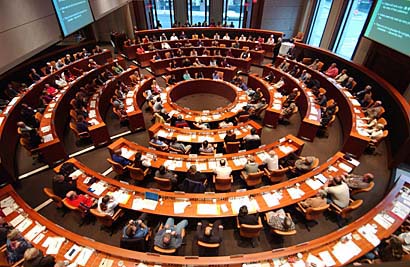 Consider our experiences of the [Civil Society Forum on drug policies in
the EU->article505]. Created in 2007 after years of lobbying, this forum should have
meant an opportunity for civil society to provide some input into the
decision-making process on drug policy that is taking place in Brussels.
A budget of 1 million euros per year was set aside to finance the
Forum, that would consist of regular meetings with representatives of European associations working in the drugs field.
Three years later, the European Commission can only account for a fraction of this amount. Three sessions of the CSF have taken place since 2007 involving approx. 50.000 euros each. In these sessions, the Commission has systematically jeopardised all efforts to get a sincere dialogue with decision
makers going. During the latest session, in March 2009, the Commission desperately tried to impose a uniform campaign on the Forum, a so-called " European Alliance to warn against the dangers of drugs". Only one of the 26 member
organisations, the Foundation for a Drug Free Europe (supported by the
Scientology Church) agreed to it. Subsequently, a core group was formed of 6 organisations, ENCOD being one of them, that would establish the agenda
for the next CSF.
After endless delays, this core group met on 15 June 2010. During the
meeting concrete proposals were made to include in this agenda a
discussion on the course of drug policies as such, with clear rules on
criteria for participants to be invited and an effective use of the budget allocated for it. But again the European Commission acted swiftly to avoid the conclusions, postpone the decisions and prolong the current status quo. In the end, the meeting had to be postponed to October.
By violating all the rules about transparency, representation and effective use of tax payers' money, the Commission is destroying the credibility of the CSF and that of the organisations involved in it. The European elite shows herewith that it does not want a serious dialogue with citizens on drug policy to take place at all, because it is afraid that its outcome will lead to a painful loss of face.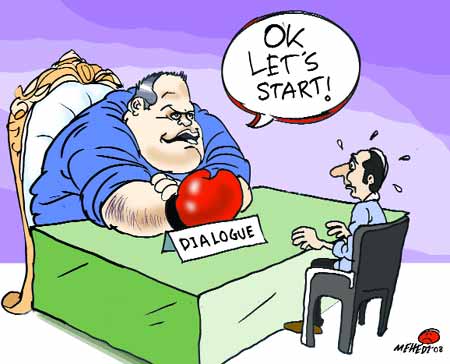 During the ENCOD General Assembly that took place in Frankfurt from 18 to 20 June,
we spoke about strategies for a counterattack. What's interesting to see is that large countries such as Germany, France, Italy and the UK have a renewed tendency to repressive policies, sometimes hidden as measures to ensure traffic safety, while in smaller countries, very cautiously, small lights of hope can be
spotted, especially regarding cannabis. The next government of the
Netherlands might start an experiment with a regulated backdoor to the
coffeeshop, in Belgium the first Cannabis Social Club is now operating,
while in Spain the total number of these clubs is already reaching
hundreds.
Due to the variety of political and other contexts in each country, it
is difficult to agree on one common activity or agenda for Encod. Some proposed we
should organise petitions, or marches in Brussels or Vienna, or
training sessions for activists and lobbyists. Most of those ideas must remain ideas due to the lack of human or
material resources to carry them out.
But the Assembly surely served as an inspiration to those who fear
our actions will always remain symbolic. A workshop on the history and
development of the Cannabis Social Club model in Spain was an
opportunity to learn how to set up and promote such a club. Starting as a
symbolical action to challenge the prohibition of cannabis, these clubs have
grown into practical solutions for people, among whom many patients who
no longer wish to obtain their medicine from the illegal market. In any given
country where consumption is not criminalised it is possible to start
such a club: any lawyer or judge must be able to explain that if the
demand is made legitimate, supply must be so as well. At least in Spain and Belgium, this line of reasoning has had success.
Likewise a solution can be found for the issue of
the coca leaf and its traditional derivates. Both can be bought legally in Peru and
Bolivia, but export is illegal due the fact that the coca leaf is mentioned by the
UN Convention of 1961. In the coming months, some members of Encod will investigate the
possibility of establishing a [European association of coca leaf
consumers->article2476] that will import legal coca products through a green and fair
trade economic circuit, in agreement with Bolivian coca grower
associations.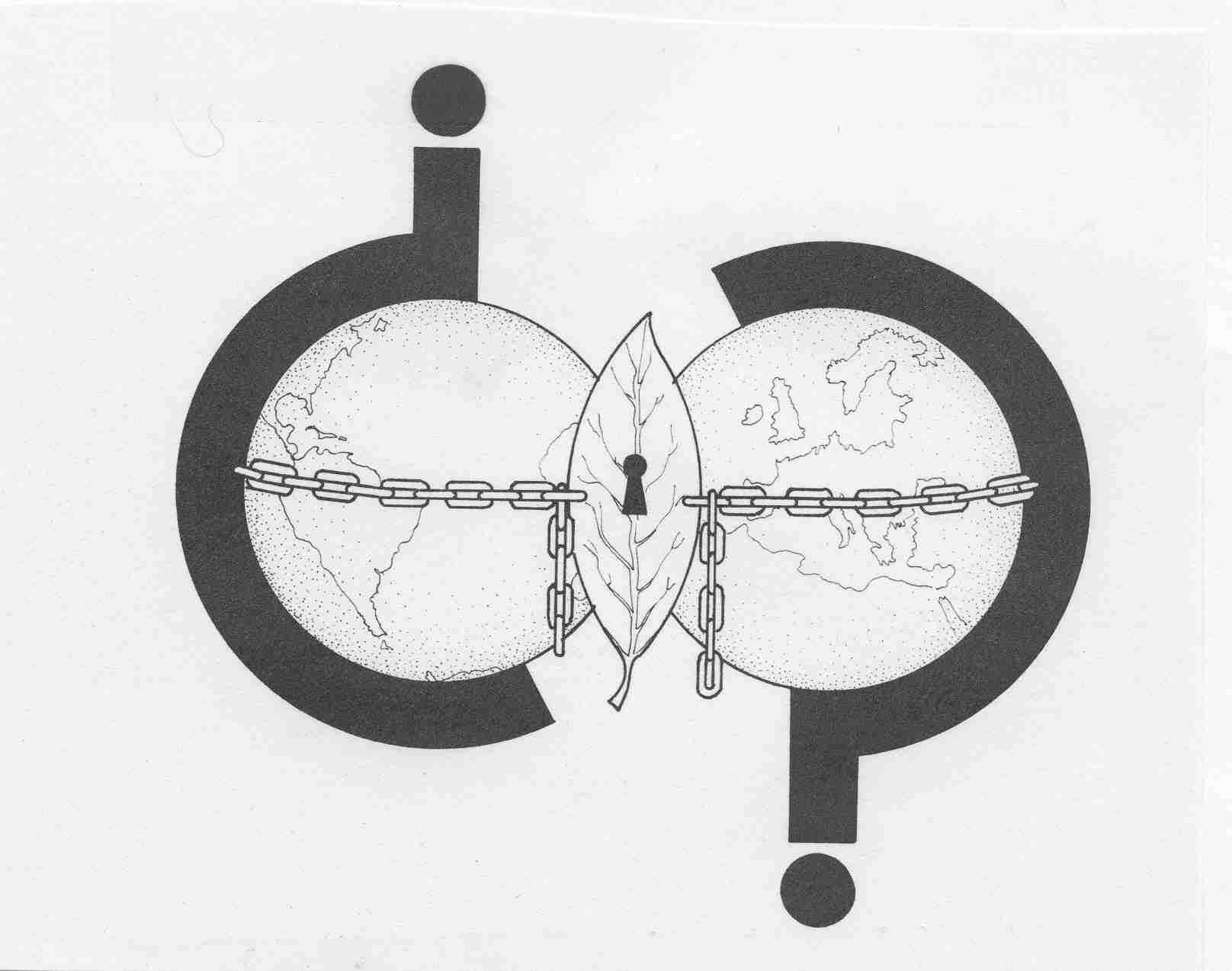 17 years ago, our fight started with drawing attention to the voices of people who were never heard in the drug debate. It continued for years challenging the
moral superiority behind prohibition. Today it is about finding
workable solutions for affected citizens that can work here and now. By connecting consumers and producers who want to be part of a legal system without the unnecessary intervention of middlemen or authorities we can show that it is perfectly viable and possible to implement non-repressive ways of control based on the acceptance of the right of adults to access any substance.
Thus we are writing the next chapter of drug policy history, although it is impossible to say when the last page of the current chapter can be turned. At least one thing is clear: drug prohibition is an utterly irresponsible approach. In order to justify it, authorities need to lie and cheat. That situation cannot possibly last much longer.
By: Joep Oomen (with the help of Peter Webster)


Republish