ENCOD BULLETIN ON DRUG POLICIES IN EUROPE
NR 69 NOVEMBER 2010
AYAHUASCA IN EUROPE
The quest for cultural and religious rights

Each day new drugs are produced, used and misused all over the world.
When a "new" drug arrives and becomes popular in a country, the tendency is to call for its ban. The case of "legal highs" in UK and magic mushrooms in the Netherlands are some examples of new prohibitions.
Drugs or substances that were otherwise not listed as controlled substances under the UN Conventions are being added by local governments in a movement always driven by the fear of the new and the unknown, and propelled by politicians' constant need of media and public opinion support.
Despite this climate of prohibition, specific liberalizations in drug laws are occurring. The medical use of "illegal drugs" like cannabis, and the sacramental use of psychedelic plants, like ayahuasca are being regulated in a growing number of countries. The medical use and therapeutic potentials of substances that are considered illegal were discussed in previous statements from ENCOD. We will now discuss some developments in drug laws regarding the ritualistic use of psychedelic "drugs", focusing on the example of ayahuasca.
Ayahuasca ("vine of the soul"), a psychoactive tea brewed from plants indigenous to the Amazon, is a mixture which contains MAO inhibitors and dimethyltryptamine (DMT), two substances that when ingested orally create a biochemical synergy capable of producing profound alterations in consciousness (Entheogens and Existential Intelligence: [The Use of Plant Teachers as Cognitive Tools – Kenneth W. Tupper).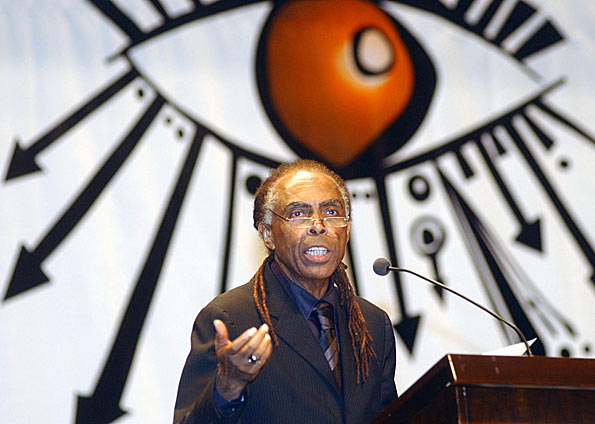 The Santo Daime ("Holy Give-me") is one of three religious groups (syncretic churches) originally from Brazil that uses ayahuasca tea during ceremonies (works) that can last from 6 to 12 hours.
While most of the approximately 4000 Santo Daime members are located in Brazil, there are now Santo Daime works being carried out on every inhabited continent. Since it first arrived in Europe during the 1980's, the Santo Daime church (along with other religious groups organized around ayahuasca) has now spread to at least 15 EU nations.
The transnational expansion of these ayahuasca religions presents a challenge to European nations as they struggle to uphold principles of religious freedom; indeed, existing drug laws considering it a criminal offense to possess and/or ingest the main psychoactive chemical contained in ayahuasca (dimethyltryptamine, DMT, which is also listed as a controlled substance under the 1971 UN Convention on Psychotopic Substances).
In 1987 ayahuasca was legalized for religious use by non-indigenous people in Brazil (Edward MacRae – The development of Brazilian public policies on the religious use of Ayahuasca in Labate & Araújo -The Ritual Use of Ayahuasca). In the United States high courts have consistently ruled in favor of religious groups which use ayahuasca, and recent decisions in Canada have provided a legal exemption for the Santo Daime churches that practice there. At present, the only country in Europe to have officially legalized ayahuasca for religious purposes is the Netherlands, where the Santo Daime church gained the right to use the tea in 2001.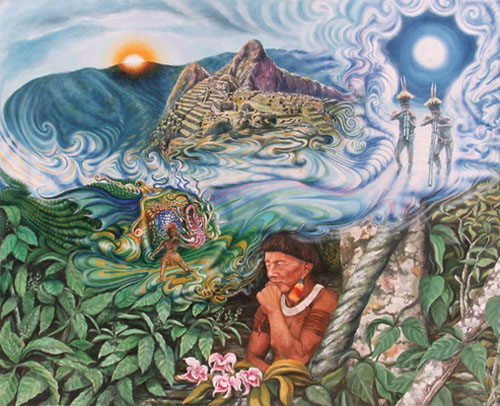 Conversely, in 2005 France became the only nation whose court has opposed these religions' rights to use ayahuasca. This past September 2010, two members of the Santo Daime were arrested in England and the police seized a large quantity of ayahuasca. While British Santo Daime members would refer to the tea as a "holy sacrament", the UK police considered it a seizure of illicit "Class A drugs".
At this point, the future of ayahuasca in Europe is uncertain. Governments seem hesitant to attempt full legal prosecution of the Santo Daime for fear of trampling their own policies heralding citizens' rights to religious freedom. The crux of the matter rests with a knowledge gap, whereby both the general public and European law-makers remain effectively ignorant of the facts pertaining to ayahuasca, a relative newcomer compared to more familiar "psychedelic" compounds.
The dominant view of Western legal codes, which have overwhelmingly concluded that such substances are "hallucinogens", implying that the resulting experiences are a distortion of the true nature of reality and consciousness, contrasts deeply with the perspective of Santo Daime devotees. The latter conceive ayahuasca an "entheogen" that exposes normally unseen spiritual domains, a substance that can "reveal the divine within". This disagreement over terminology marks the ideological impasse from which future debates must now commence about the place of ayahuasca in a post-secular Europe.
Like other so-called psychedelics, ayahuasca use bears some risks. It is also well acknowledged that when consumed in a safe and structured "setting", like that of ayahuasca ceremonies, this substance carries lower risks and even potential benefits. In light of numerous scientific publications (Scientific references and information about ayahuasca cerimonies in Europe were given by Marc Blainey, anthropologist and PH.D. Candidate at Tulane University, New Orleans, USA), and on behalf of fundamental rights to religion and culture, it is overwhelmingly clear that these substances demand a more nuanced classification under the law (Regulated Drug Markets in Practice – Psychedelics – in TRANSFORM – After the War on Drugs: Blueprint for Regulation).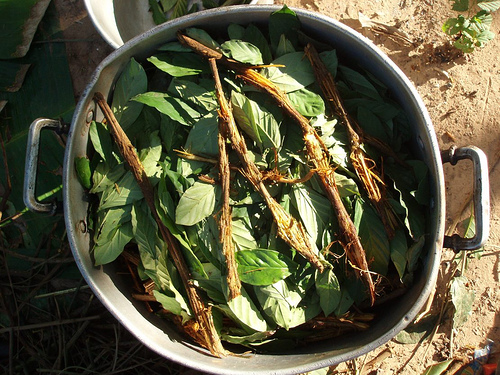 By Marisa Felicissimo
PS: Taita Juan Bautista Agreda, a Colombian shaman, was arrested on 19 October 2010 at Bush International airport in Houston Texas. He carried with him ayahuasca medicine to do ceremonies in Oregon Read here about his case and how to help him.

Republish