All ENCOD members are invited to participate in the 2013 General Assembly, to be held in Bermeo, the Basque Country, Spain, from 21 to 23 June, 2013
Non members are wellcome to attend the GA but have no automatic right to speak (except for discussions under item 3)
People and only the people are the driving force in creating the world's history (Mao Zedong)


Encod General Assembly
Aurrekoetxea 27
Bermeo
(Basque Country, Spain)
21 – 23 June 2013
Members from the following countries have confirmed their presence:
Spain: 10 participants (Enlace, Grazalema CSC, Urjogaberdea)
Italy: 7 participants (Infoshock, PIC, Radio 4 Peace, TILT)
Netherlands: 7 participants (Legalize!, MDHG, SDB, PCN, VOC)
France: 6 participants (CIRC NORD, Cannabis Sans Frontieres)
Germany: 5 participants (Hanfparade, Hanf-Initiative)
Belgium: 5 participants (Amigos de la Hoja de Coca, Trekt Uw Plant, Bill Griffin)
Slovenia: 3 participants (AREAL)
Austria: 2 participants (ÖHV)
Israel: 1 participant (Avner Barak)
Czech Republic: 1 participant (Hana Gabrielova)
Argentina: 1 participant (Veronica Russo)
Norway: 1 participant (Jan Vindheim)

If you cannot attend the GA in Bermeo, you may be able to follow a live streaming of the event on the Internet. Encod members who cannot participate can give their mandate to vote to another member who will be at the GA, through a message to the secretariat before June 20.

Encod was founded in 1993, upon the request of the European Commission, as a platform of civil society organisations who would be involved in a continuous dialogue with EU authorities with the aim of designing a European drug policy. This dialogue never took off, nor did European drug policy. But Encod became a network of some 150 organisations of European citizens who all agree about one thing: drug prohibition must end, drug policies should be based on public health considerations, all adult people must be allowed to grow plants for their own personal use.
Every year all members are invited to the General Assembly, where we evaluate the results of the past action plan and discuss and approve the next. Afterwards, the Steering Committee is responsible for carrying out this action plan, while the secretariat is responsible for the day to day management of the organisation.
This year three main items need to be discussed and decided:
1. ELECTION OF A NEW ENCOD STEERING COMMITTEE

Every two years, the Steering Committee steps down and a new SC is chosen. This year a new president has to be appointed as well, as the current president (Fredrick Polak) has announced he will step down after 4 years.
The Secretariat has elaborated a proposal for the next Steering Committee that will be used as a point of departure for the discussion.
Every Encod member who wishes to put his/her candidature for the Steering Committee (and who is able to attend the General Assembly in June), please contact office@encod.org for more information.
See here for more information on the profile of Encod Steering Committee members
2. EUROPEAN CANNABIS SOCIAL CLUB TASKFORCE

In 2006, a "bottom up strategy" to challenge current cannabis laws in Europe started almost spontaneously among some Encod members. The first legal success of the Cannabis Social Club model in Spain led to the establishment of a CSC in Belgium (Trekt Uw Plant). Since then, activists in Austria, Czech Republic, France, Germany, Italy, Netherlands, Poland, Slovenia and the UK have embraced the CSC concept as an effective campaign instrument. Media coverage on the CSC's has been surprisingly positive. The proposal to legalise cannabis cultivation has become more mainstream, and is now openly supported by regional and local authorities as well as members of parliament.
A proposal will be discussed to reach a simple and common definition of the concept 'Cannabis Social Club'
A coordination structure among people who are involved in the set up of CSCs in their country, on the basis of the ENCOD Code of Conduct, may lead to concrete collaboration to support the introduction of the CSC model in all European countries. The plan is to create a task force that can prepare this coordination structure.
3. AUTHENTIC CIVIL SOCIETY FORUM ON DRUG POLICIES IN EUROPE

Since 2007 the European Commission organises a yearly session of what is called the Civil Society Forum on Drug Policies in the European Union. The Commission is solely responsible for the organisation, the agenda and the reporting of these sessions. Consequently, the CSF has become a feedback group of organisations that are carefully selected by the European Commission, and in most cases are funded by the Commission, or by their own national governments. As a result all efforts to have a substantial dialogue on the course of drug policies in Europe are neutralised. The Commission has guaranteed that most CSF members are willing to accept prohibition as a legitimate basis of drug policies. Likewise, it refuses to increase the transparency of the process..
Under these conditions "civil society involvement" is a hollow concept, designed to cover up for the daily failure of authorities in the EU to reduce harms and dangers related to drugs. As a response, Encod organises the first Authentic Civil Society Forum on Drug Policies in Europe. On this forum every participant can propose ways to develop and implement strategies to promote drug peace in Europe. .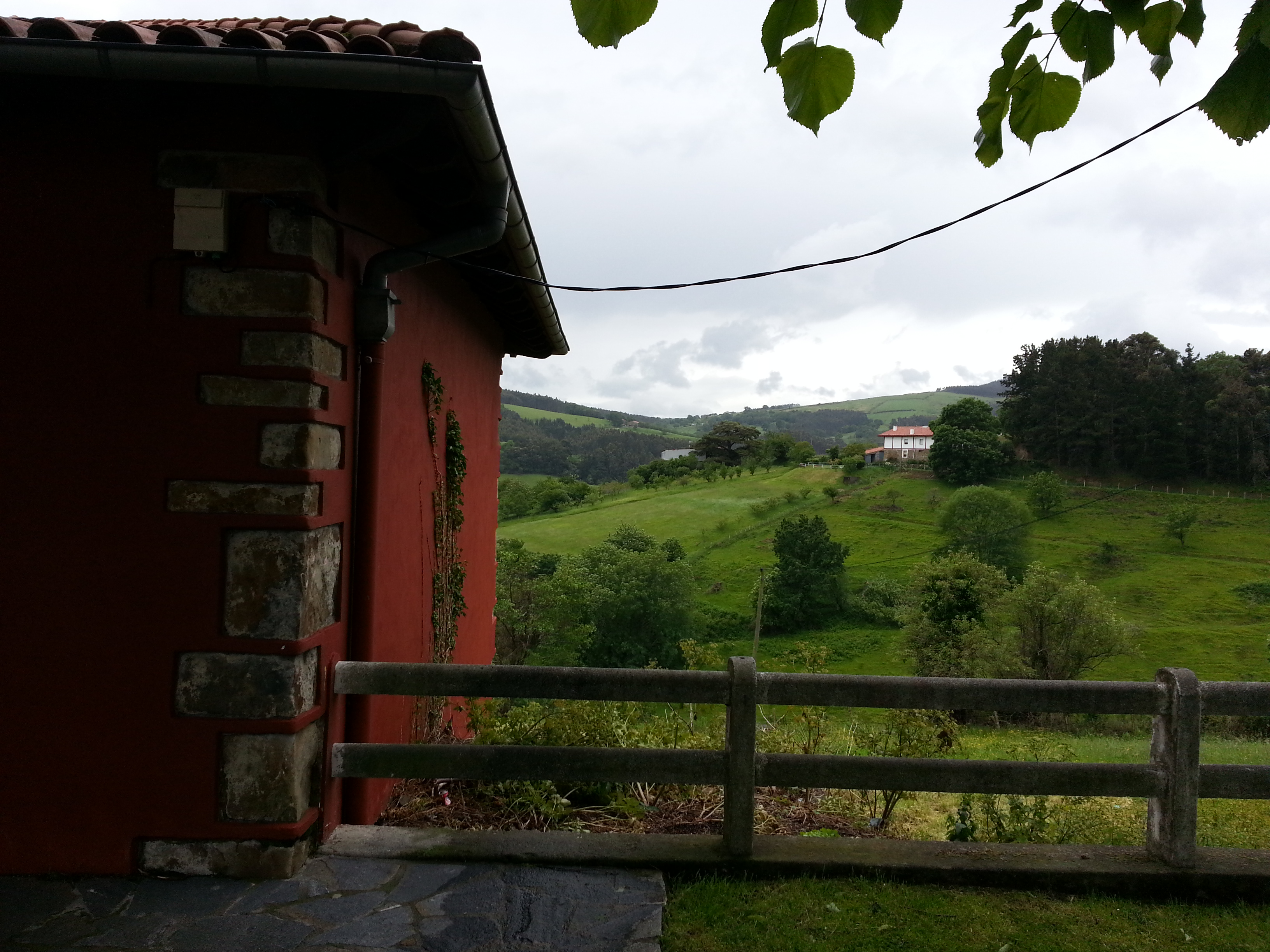 Bermeo

AGENDA
FRIDAY 21 JUNE

10.00 -10.30 Open Steering Committee meeting
11.00 – 13.00 Presentation of participants, reports by country (every country delegation is requested to prepare a short overview of drug policy related developments in their country
13.30 – 15.00 Approval of Annual Report
17.00 – 19.30 Presentation of next SC candidates
SATURDAY 22 JUNE

10.00 -12.00 Reports on Cannabis Social Club initiatives in countries
12.30 – 15.00 European CSC coordination : aims and needs
17.00 – 18.30 European CSC coordination: goals and next steps
18.45 – 19.30 Election of new Encod Steering Committee
SUNDAY 23 JUNE

11.00 – 12.15 Authentic Civil Society Forum on Drug Policies in Europe: presentation and brainstorm session
12.30 – 15.00 Authentic Civil Society Forum on Drug Policies in Europe: aims and needs
17.00 – 18.30 Authentic Civil Society Forum on Drug Policies in Europe: goals and next steps
If you wish to participate in this Assembly, please register using the following registration form.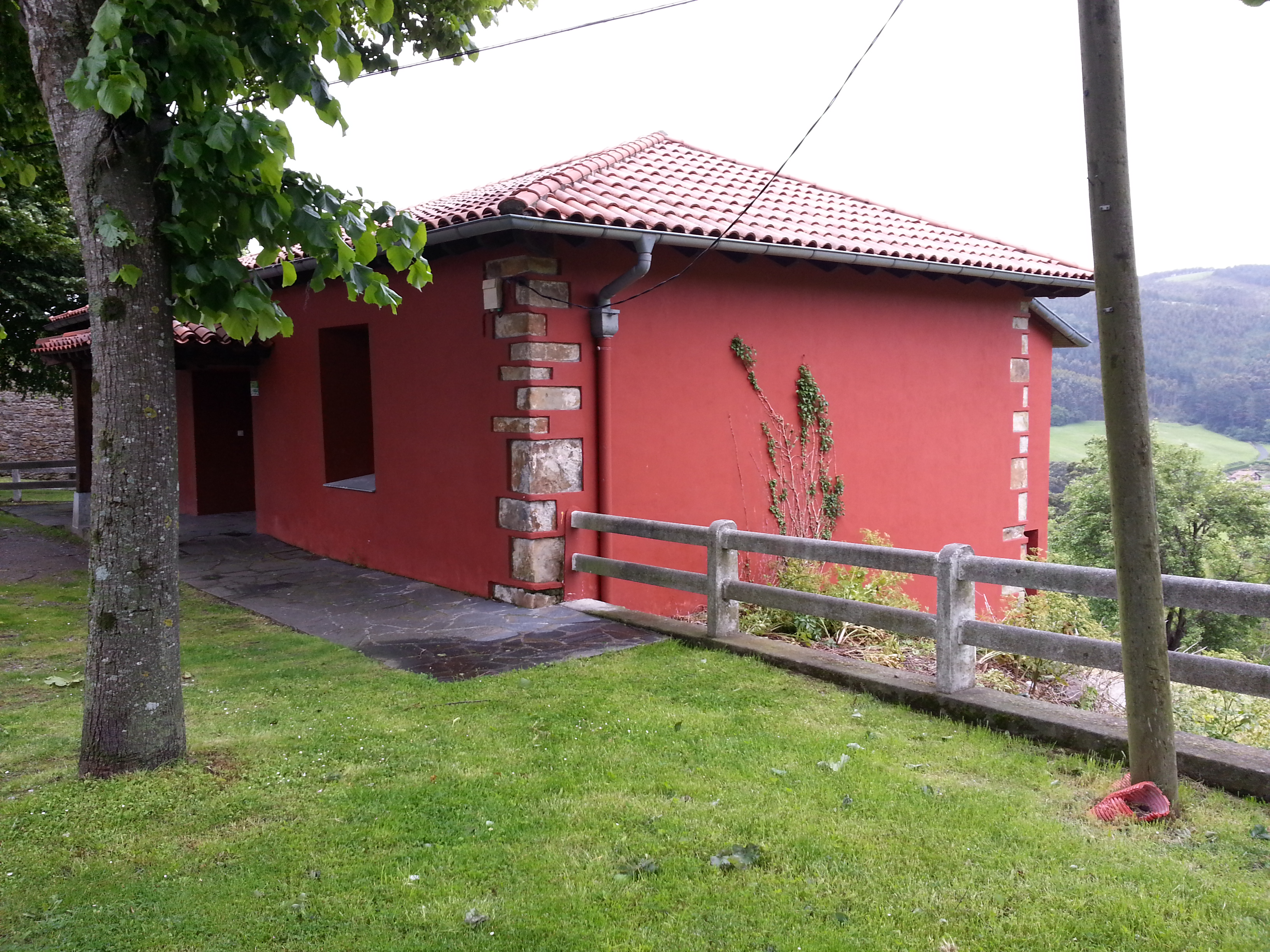 Bermeo

REGISTRATION FORM
Organisation:
Country:
Name(s):
will participate in the GA in Bermeo, Spain.
Questions: ….
Please send this form to info@encod.org before 15 June 2013.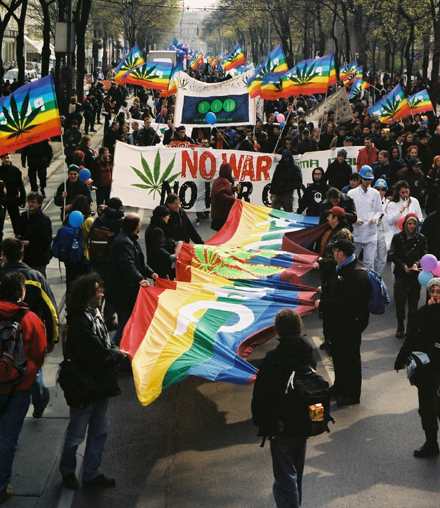 March 2003: Drug Peace Demo in Vienna, Austria.