Encod has sent a delegation to the 54th. session of the UN Commission on Narcotic Drugs
Here is a third impression
25 and 26 March 2011

On Thursday 25 March, 13.00 o'clock Encod delegate Beatriz Negrety adressed the 54th session.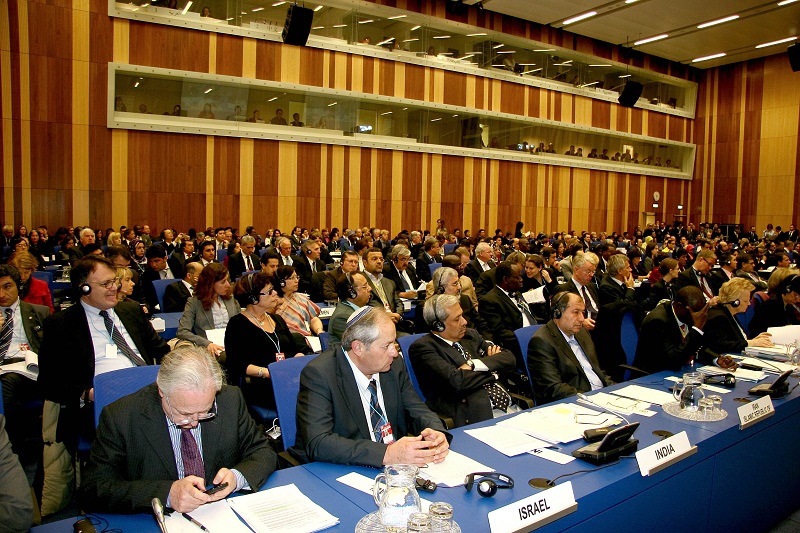 Delegations of more than 150 countries were listening when we explained that the Single Convention has ceased to be relevant.
It was not allowed to photograph nor film this intervention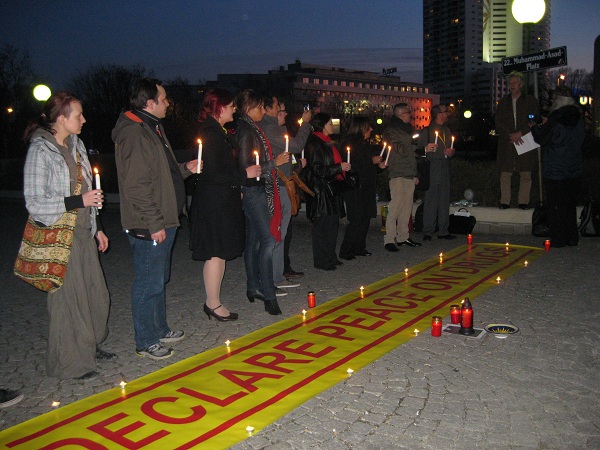 In the evening a ceremony took place in front of the UN building where the Single Convention was cremated.
On Friday 26 March a press conference took place in the café Landtmann.
From left to right: Beatriz Negrety, Kurt Blaas, Andreas Holy, Michael Krawitz and Frederick Polak
On this press conference the remains of the Single Convention were presented. See here for some press coverage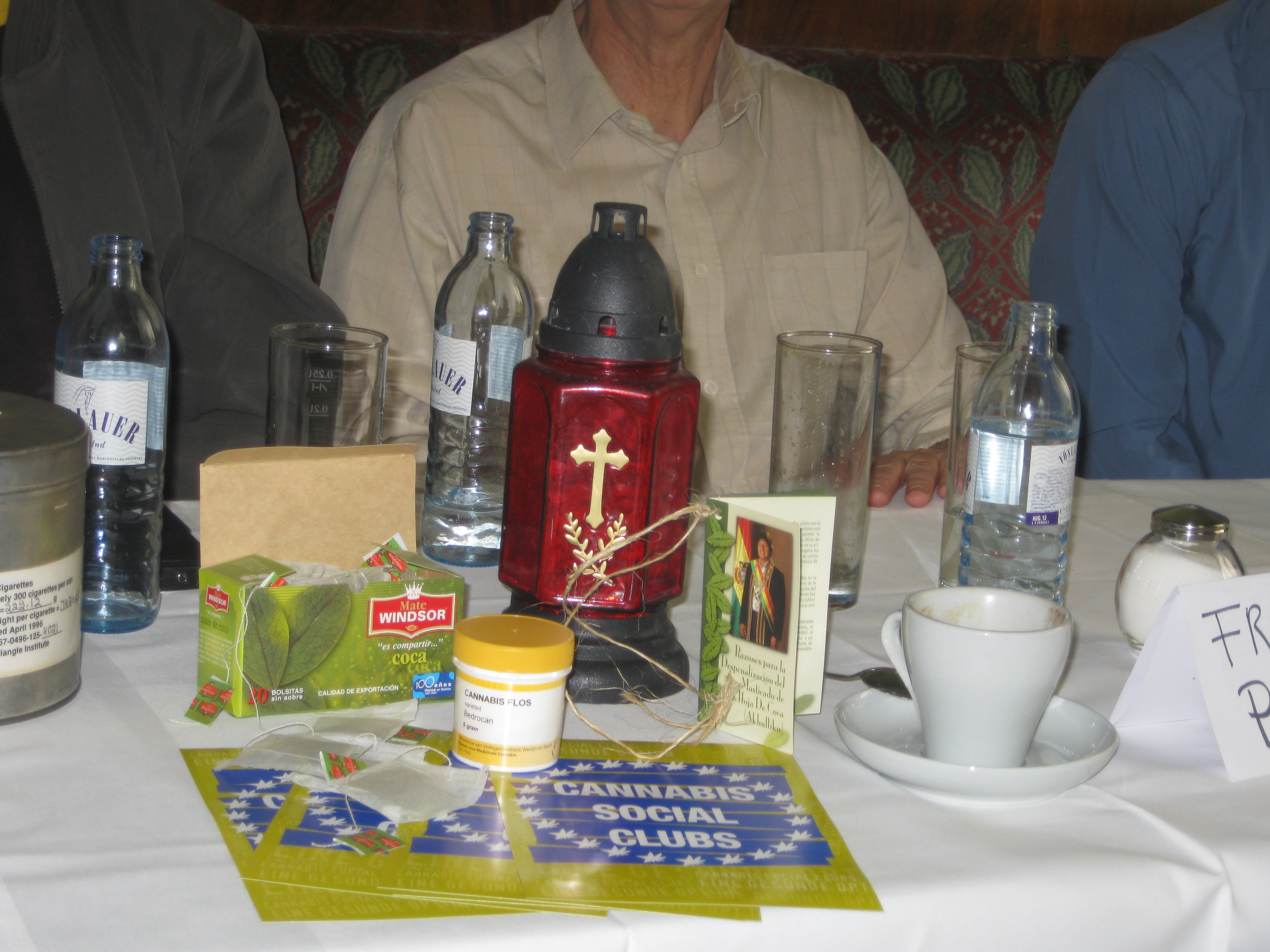 More news will follow soon.