OPEN LETTER TO PATRICK JANSSENS, LORD MAYOR OF ANTWERPEN
OF SUPPORT GROUP ANTWERP DRUG USERS (STAD)
(for zero point one tolerance)

Antwerp, April 10th 2008
Dear lord mayor,
Many people are living on the squares and streets of Antwerp. These people do not have an easy life, as they are faced with a range of problems such as lack of opportunities, health problems, unemployment, loneliness, frustrations, homelessness and social exclusion. They belong to the most fragile groups in society.
However, the Antwerp city authorities do not consider people who live on the street as homeless, extremely impoverished or marginalised people. No, in Antwerp, people who live on the street are above all "drug users". In Antwerp almost the entire social assistance to people who live on the streets is dominated by the word drugs. Social programmes for people who live on the street are being called "drug programmes".
Someone who lives on the street needs a home, adequate health care, food, culture, activities, a worthy life, no matter if he/she uses drugs or not. Branding people who live on the streets as "drug users" can only lead to further social exclusion.
Everybody is a drug user, except for some very rare exceptions. Most of us have developed a daily habit of using different drugs: coffee, alcohol, tobacco, pain killers and sleeping pills. Do we therefore call everyone a "drug user"? No. We save that word in order to blacksheep those people who are in a weak position in the first place.
It is bad enough already that drugs are used as an excuse to regularly have the police "clean" the areas around De Coninckplein and harass and humilliate young people in Borgerhout, Berchem, het Kiel and Hoboken. It is hard to see what this systematic violation of universal human rights has to do with "drug prevention".
Therefore we request you to eliminate every reference to drugs from all social programmes that are meant for people who live on the street. Stop the narcotisation of people who live on the street.
Hoping for a positive answer, we remain
Best wishes,
Joep Oomen
Philippe De Craene
Niek Everts
Johan Martens
Koen Calliauw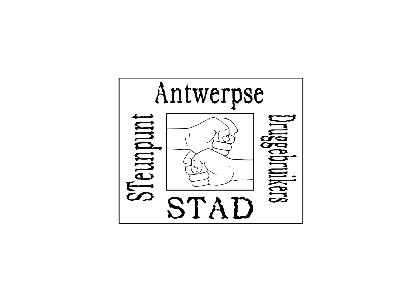 Steunpunt Antwerpse Druggebruikers (STAD)
Lange Lozanastraat 14
2018 Antwerpen
Tel. 03 – 293 0886

Republish