Estimado partidario de la reforma de la política de drogas,

Pedimos su apoyo para mejorar las condiciones de vida de millones de personas y al mismo tiempo, atacar a una de las más poderosas empresas criminales.
Creemos que este objetivo puede ser logrado poniendo fin a la guerra a las drogas.
Quiénes somos?
ENCOD es una plataforma de más de 150 asociaciones de ciudadanos europeos afectados y/o preocupados por las actuales políticas de drogas y quienes desean sustituirlas con un enfoque equilibrado y racional. Una regulación legal de la producción, comercialización y consumo de drogas. Entre nuestros socios están plataformas de consumidores de cannabis y otras drogas, trabajadores de salud, investigadores, activistas asícomo empresas. Ver la lista completa de socios.
Qué es nuestro objetivo?
La prohibición de las drogas debería ser remplazada por un enfoque racional y equilibrado, como la única forma sensible de reducir problemas relacionados a las drogas. Terminar la guerra a las drogas mejorará los niveles de vida de cientos de millones de personas, mientras disminuirá significativamente una de las fuentes principales de ingreso para el crimen organizado.
Cómo operamos?
Promovemos activismo pacífico y campañas para crear un debate público en torno a la necesidad de poner fin a la prohibición de drogas.
Comunicamos con parlamentarios y autoridades locales, nacionales y europeos, a fines de presentarles propuestas concretas sobre cómo terminar la guerra a las drogas.
Mantenemos un sitio web con noticias sobre el estado de la política de drogas en Europa y acciones para reformarla.
Gratis?
No recibimos ninún apoyo de autoridades o fundaciones privadas. Es gracias a las conribuciones de nuestros socios y donantes que ENCOD exista y crezca. Con más apoyo, podemos hacer más.
El presupuesto anual es 60.000 euro. Se divide así:
Gastos de oficina 10.000
Gastos de viaje 10.000
Gastos de campaña 10.000
Gastos de salario 30.000
Total 60.000
Cómo puede apoyarnos?
ENCOD es una red de activistas. Su futuro depende del apoyo de ciudadanos que creen que las actuales políticas de drogas son fundamentalmente incorrectas, y que quieren proponer alternativas.
Puede apoyarnos haciéndose socio de ENCOD o hacer una donación (anónimamente si desea).
ENCOD bank:
Account holder: ENCOD VZW
IBAN code: BE02 3630 6318 5840
SWIFT/BIC code: BBRUBEBB
ING Bank, Belgium
We accept donations in a range of Crypto Currencies.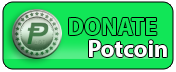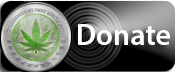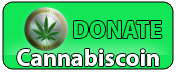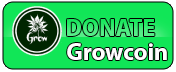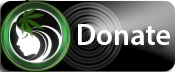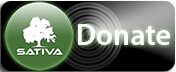 For this we use: cointopay.com

Alternatively! you can send your donation via the Cannabis Social Clubs Paypal account.
Su apoyo puede hacer milagros