INTERVIEW WITH BOAZ WACHTEL ON IBOGAINE
WATCH ENCOD-REPRESENTATIVE FREDRICK POLAK QUESTION UNODC's EXECUTIVE DIRECTOR ANTONIO MARIA COSTA AND READ HIS REPORT ON THE CND MEETING
Informe de los ENCOD DRUG PEACE Days em Viena
Sexta-feira 7 de março de 2008

11.00 Press Conference in cafe Landmann, Vienna

VIRGINIA MONTAÑES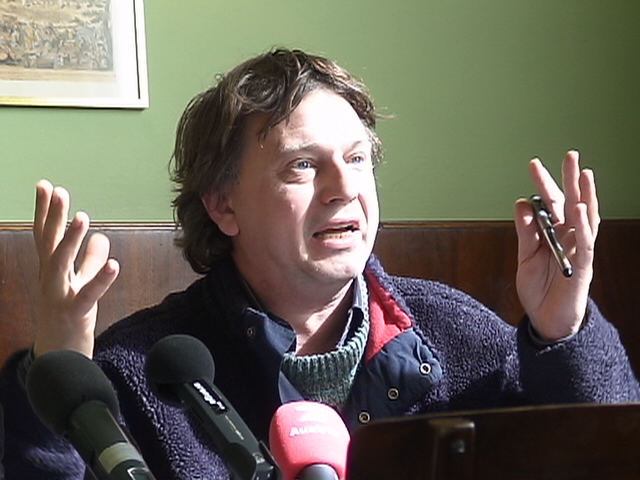 ENRICO FLETZER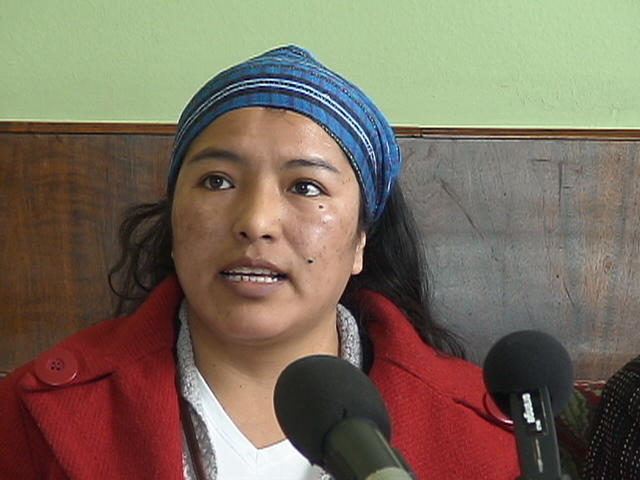 BEATRIZ NEGRETY CONDORI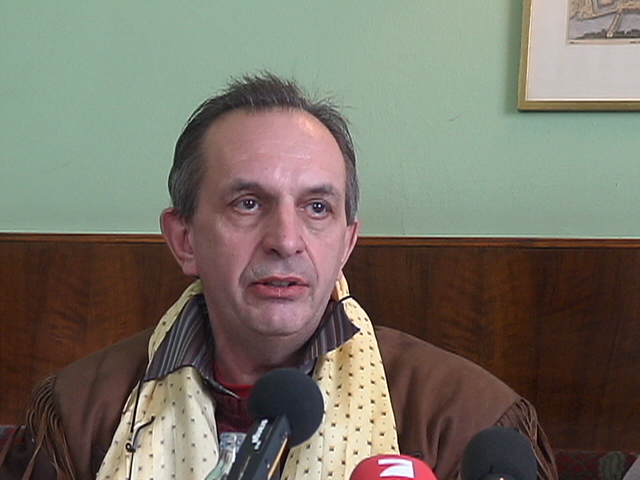 JACQUES DE SCHRYVER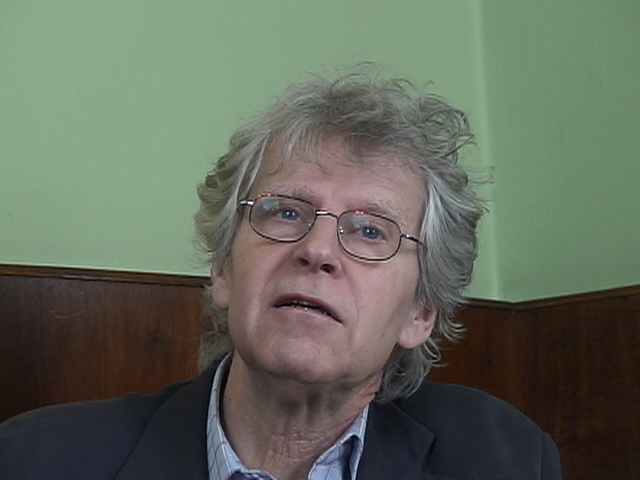 FREDRICK POLAK

Results in Austrian Press:
[
Wienweb->http://www.wienweb.at/pstorystart.aspx? … cid=147833]
[
Der Standard->http://derstandard.at/?url=/?id=3256042%26sap=2%26_pid=8911156]
17.00 Marcha pela Paz de Drogas de PRATERSTERN (U1, S1/2) ao Vienna International Centre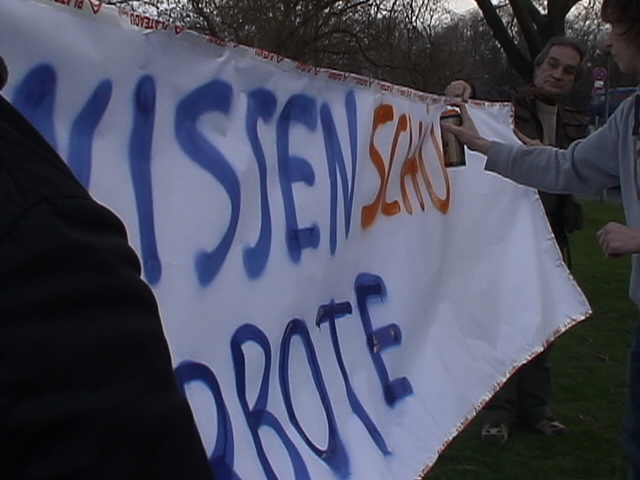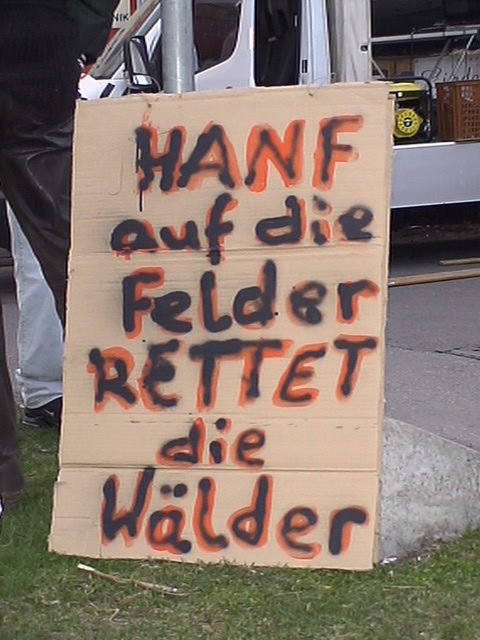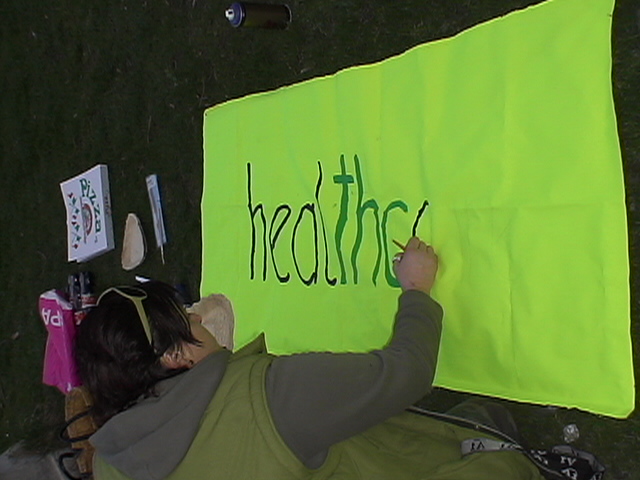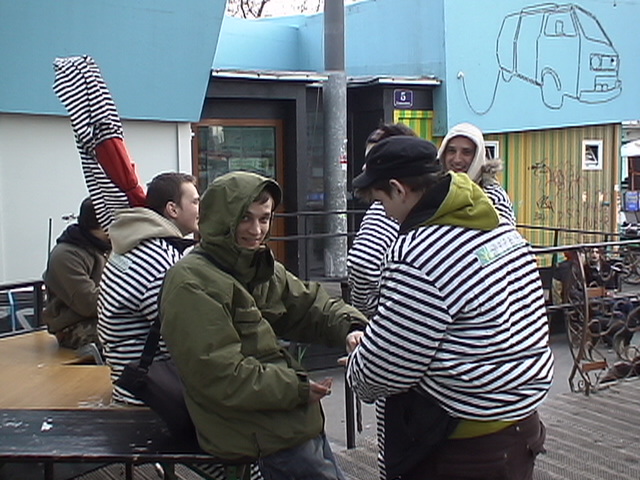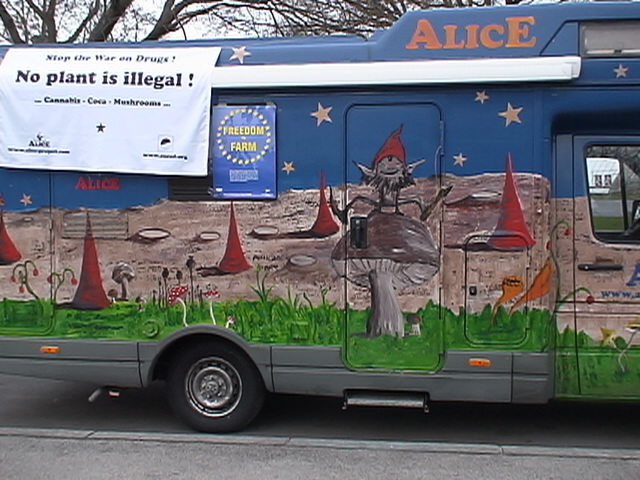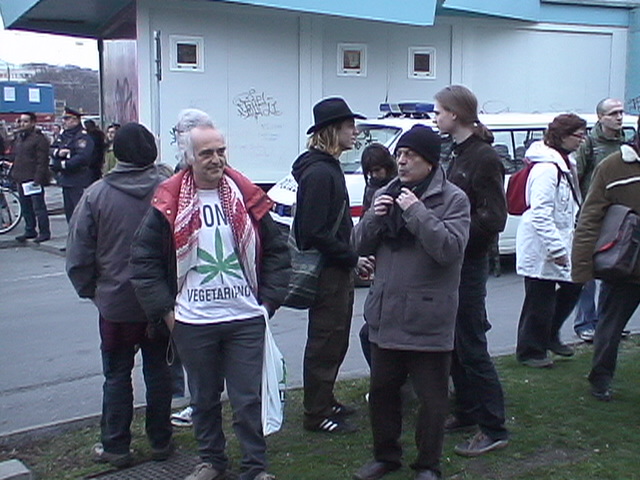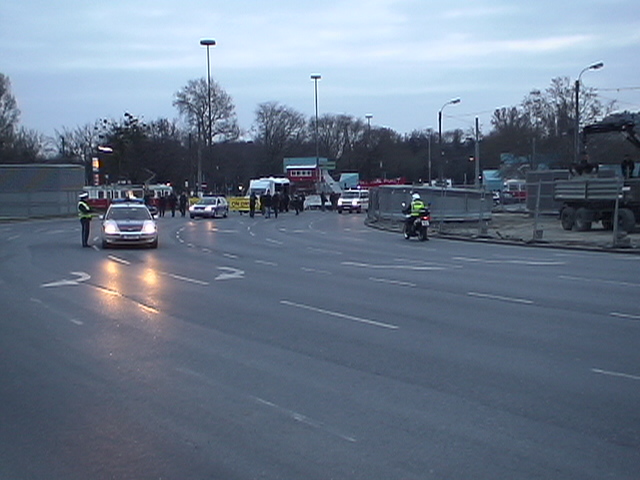 21.00 Festa na ARENA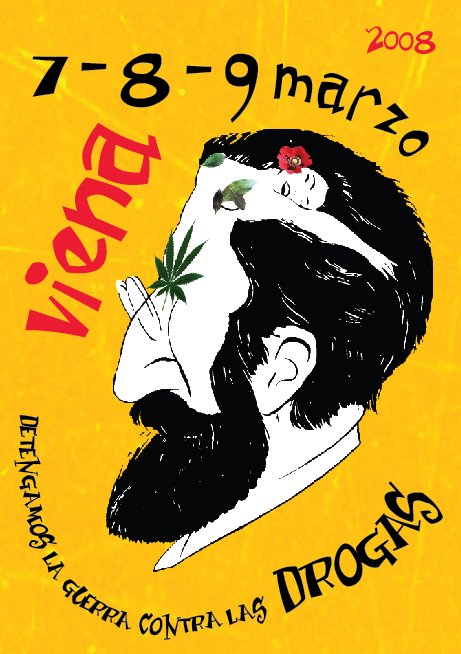 Sábado 8 de março de 2008: Conferência de Paz de Drogas
na Altes AKH, Hof 2, Hörsaal C1, Spitalgasse 2, 1090 Viena
14.00 – 16.00 Prohibition: Its Roots and Bitter Fruit
By [PETER WEBSTER->
vignes@wanadoo.fr] – THE PSYCHEDELIC LIBRARY, VIGNES, FRANCE
Speech in audio->http://www.psychedelic-library.org/Peter%20Webster%20-%20Vienna%20speech%20March%208%202008.mp3] and [text
16.00 – 18.00 Os efeitos das drogas sobre o cérebro
DI Peter Rausch (Austria)
Jochen Gartz (Alemanha)
19.00 – 21.00 Plantas e políticas
COCALEAVES FOR THE BOLIVIAN PEOPLE
Beatriz Negrety Condori (Bolivia)
UN, PLANTS AND THE HISTORY OF ANNOUNCED MURDERS
Virginia Montañes (Espanha)
Speech in audio
and text
WHAT TO DO IN VIENNA 2009?
Joep Oomen (Belgica)
Speech in audio->http://cba.fro.at/show.php?lang=de&eintrag_id=9064] and [text
21.00 – 24.00 Concerto para a paz das drogas
Peppe Voltarelli (Italy)
23.00 – Festa na café Weberknecht
Domingo 9 de março de 2008
10.00 – 12.00 Cannabis – medicina para pessoas e sociedade
Dr Kurt Blaas (Austria)
[Speech in audio

>http://cba.fro.at/show.php?lang=de&eintrag_id=9066]
CANNABIS SOCIAL CLUBS
Martin Barriuso (Espanha)
12.00 – 14.00 Uma luta contra as raças, as classes e as drogas
Clifford Thornton (USA)
[
Speech in audio->http://cba.fro.at/show.php?lang=de&eintrag_id=9069]
THE EVALUATION OF PREVENTION POLICIES ON PSYCHOACTIVE SUBSTANCES
Raimondo Pavarin (Italia)
Speech in audio->http://cba.fro.at/show.php?lang=de&eintrag_id=9068] and [text
15.00 – 17.00 Ibogaína – uma terapia baixo ameaça da proibição.
Dana Beal (USA) – Jacques de Schryver (França) – Boaz Wachtel (Israel) – Patrick Venulejo, (República Checa)
[Second part in audio

>http://cba.fro.at/show.php?lang=de&eintrag_id=9071]
Speech Jacques de Schryver in Powerpoint
Speech Dana Beal in Powerpoint
18.00 – 19.00
Bushka Bryndova (República Checa)
Speech in audio->http://cba.fro.at/show.php?lang=de&eintrag_id=9073] e [Powerpoint
19.00 : FILM WAR ON DRUGS

Em junho de 1998, as Nações Unidas anunciaram uma estratégia a 10 anos para alcançar "resultados concretos" na luta contra as drogas, incluindo uma "significativa redução" do cultivo de cannabis, coca e ópio para o ano 2008.
No dia 10 de março de 2008, a Comissão de Estupefacientes das Nações Unidas se reunió em Viena para analisar os resultados desta estratégia.
Novamente nos últimos 10 anos, a Guerra às Drogas fracassou. O consumo de drogas pode causar problemas, mas a proibição das drogas causa desastres. Milhões de pessoas são criminalizadas, gastam-se biliões de euros em uma guerra ineficaz e contraproducente.
Os governos resistem aos esforços para reduzir danos e promover o uso de drogas responsável. E o mercado das drogas permanece em mãos do crime organizado cujos enormes benefícios distorcem a economia global e geram corrupção por todas partes.
As políticas de drogas devem ser um assunto de saúde pública, não de segurança. Solicitamos à ONU que se estabeleça o direito de todo cidadão adulto do mundo a cultivar e possuir plantas naturais para uso pessoal e não comercial, usando toda equipe técnica que exista para isso. Ao mesmo tempo, se deveria permitir que países autônomos experimentem políticas não baseadas em um regime proibicionista.
Viena 2008 fue a oportunidade de enviar esta urgente mensagem às nações Unidas.
A Guerra contra as Drogas deve terminar. Ajuda-nos a declarar a paz
European Coalition for Just and Effective Drug Policies

Lange Lozanastraat 14

B – 2018 Antwerpen

Tel: +32 (0)495 122 644

E-mail: info@encod.org

encod.org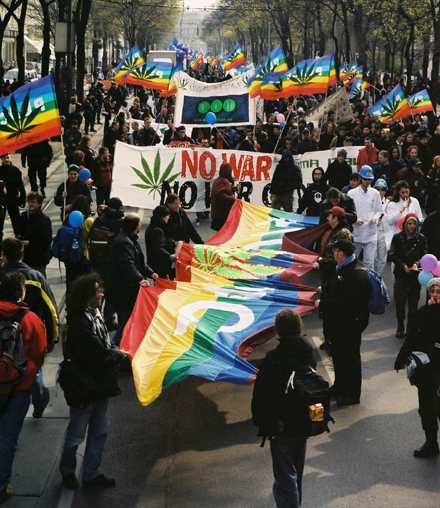 Em 2003, ENCOD organizou um evento similar em Viena.


Republish