Summary: EU positions on voting are a little bit different than the USA position; UN Africa sub-regional group is taking the leadership of a "chimeric apparatus". What will be the UN decisions on WHO recommendations next March, 4th 2020? ENCOD is releasing this note to ensure that more feedback is shared and more interest would rise up worldwide in this very historical momentum into drug policy control.
Last Monday, February 17th, the first intersession under the Pakistanese chair was very quick to achieve its agenda. In less than 45 minutes, M. Mansoor Ahmad Khan has read his declaration to end the agenda. As always and forever, CNDblog report is available CND Intersessional Meeting, 17 February 2020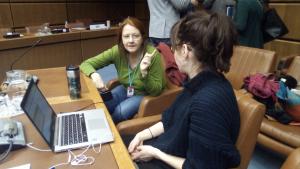 Historical Cannabis paradigm shift or not?
What is historical is that for the first time ever WHO has scientifically assessed "Cannabis plant and some of its cannabinoids" dependence-producing properties and harm to health, to justify the current scheduling that is blocking access for patients and scientific researchers for pharmaceutical and clinical studies.
"The forty-first meeting of the WHO Expert Committee on Drug Dependence was held in Geneva from 12 to 16 November 2018. At that meeting, the Committee undertook critical reviews of cannabis and cannabis-related substances (cannabis plant and cannabis resin, extracts and tinctures of cannabis, delta-9-tetrahydrocannabinol (delta-9-THC; dronabinol) and tetrahydrocannabinol (isomers of THC)) and evaluated their dependence-producing properties and harm to health.
At its sixty-second regular session, the Commission received a note by the Secretariat on the changes in the scope of control of substances: proposed scheduling recommendations by the World Health Organization on cannabis and cannabis-related substances"
Nota Bene : Read this historical official document E/CN.7/2019/12.
The 62nd CND decided to postpone the decision, in order to provide more time to Member States for considerations about its implementation.
During two intersessions (First thematic, Second thematic), delegations addressed their questions to WHO experts, INCB and UNODC officials who gave their insights within their mandates. In addition, all member states could send written questions. A big document has been amended four times and made publicly available, so that everyone can read it: Compilation of all questions and answers on the WHO recommendations on cannabis and cannabis-related substances raised during the fourth and fifth intersessional meeting of the Commission at its sixty-second session
But the CND has to decide and to make decisions at its 63rd session – since then an informal consultation process is underway (Wednesday, 19th) to develop a joint understanding on the way forward towards the vote. With regard to voting options and the possibility of simultaneous voting about the recommendations, the responses of the Office of the Legal Affairs have been disseminated among the Member States (Annex 1). At least, a pre-session consultations of the 63rd CND session, on February 28th is scheduled in Board-Room D, Vienna International Centre.
Five years of ongoing discussions, with finally some technical issues that are complicating a very simple political decision. As a way to help everybody to understand the technical aspects, UNODC published an eBook that they printed and made available copies on table for all attendees : Scheduling procedures under the international drug control conventions
The Pakistan Chair of the CND is working for consensus-driven decision ahead of the vote.
In the corridors some say with skeptical voices, this consensus could be reached by setting up a very unprecedented intergovernmental working group (Vienna-based, govt-led) during 2020 to handle the recommendations, in order to delay the voting decision and to ensure a broad consensus over the implication of the decisions. In detail, the EU is totally opposed to because of the lack of funding, also because it was not budgeted and it would create a harmful unprecedented outside of the conventions. The USA was trying to figure out this possibility, and Russia endorsed it and then pushed the UN Africa sub-regional group to hold it strongly.
Because, it is not only the technical aspects of the six WHO recommendations that are still hard to explore, but some political tensions are rising among the supporters of a vote, and those totally opposed to vote. The deadline for receiving comments from Member States was extended. The comments should be made available this week on Conference Room Paper.
We don't know what position will be adopted, as well as there is still interferences between USA (Annex 2)  and EU, and we don't know about the others: Only EU in a draft decision dated from December (Annex 3 + Critical analysis in Annex 4), expressed by HDG (Horizontal Working Party on Drugs/Horizontal Drug Group), European Union vote on WHO recommendations was casted as: Yes (1,2,3), delay (4,5), no (6). But even EU countries have extremely different positions on this "single vote" decision (Czech Republic and Ireland are fully in favor of voting for all recommendations).
Cannabis Scheduling & EU position – February 2020 – by Kenzi Riboulet-Zemouli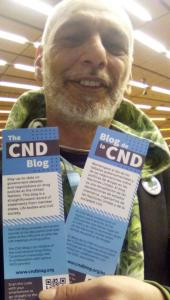 ENCOD Executive Committee Note
Enrico Fletzer, ENCOD chairman : "This long due process can't fail now because too many interests are in the balance, not only the millions of patients who need to get access to medicine, but also their doctors who can´t prescribe it".
Maja Kohek, ENCOD Head of research department : "For centuries the Cannabis plant was used for all its properties and especially for medicinal purposes. In less than a century of prohibition, it seems that we forgot most of what our ancestors knew about the plant, its use and its potential. What amazes me is that, on one hand, science is learning more every day about the potentials of cannabinoids and the role of the endocannabinoid system while, on the other hand, there is very little willingness to match policies with evidence."
Gaby Kozar, ENCOD Head of Information department : "We, as ENCOD, are clearly standing for the reform of the UN treaties that are undermining Human rights and the right to Health which they are supposed to guarantee. Current policies still generate more suffering than the best standards for the people's relief."
Ana Afuera, ENCOD Head of advocacy / EU – Policy department : "Since 2003 BedroncanTM has developed and has been able to export cannabis as medicine to 8 countries. Another one, a pure CBD pharmaceutical compound has been patented as the first drug to treat epilepsies for which no treatment was known. Who can argue now that Cannabis is a dangerous drug to parents who know that it is the only medicine for their children?"
Farid Ghehiouèche, ENCOD Head of advocacy / UN – Policy Department : "The 63rd CND have to vote, and at least to vote on the first recommendation to deschedule Cannabis from schedule IV of the 1961 "single" Convention and I quote the Experts of the WHO committee who "concluded that the inclusion of cannabis and cannabis resin in Schedule IV is not consistent with the criteria for a drug to be placed in Schedule IV. The Committee then considered whether cannabis and cannabis resin were better placed in Schedule I or Schedule II of the 1961 Convention" . They have to vote if they don't want to send a very negative message showing their commitments and still not base policies on evidence with the first ever WHO scientific assessment on Cannabis".
Last minutes
On Monday, February 17th, M. Olivier Veran has been appointed as Minister of Health in France. This nomination might bring fresh air at HDG. He has been the rapporteur for drug consumption rooms, product analysis and healthcare workers protection in 2016, and on medical cannabis experimentation in 2019. In a public meeting on January 23rd the new appointed minister said in his opening speech, as a neurologist: "I experienced the benefits and the wellness that my patients testified to me."