The Dutch cannabis policy is as famous as it is inconsistent. The biggest inconsistency is the fact that coffeeshops are allowed to sell cannabis under strict conditions, but growing cannabis remains illegal and is actively persecuted. This paradox is known as 'The backdoor problem' and has many negative effects. Cannabis is grown in unsafe conditions, there is no regulated quality control, a lot of cannabis is contaminated, gangs are involved… basically all the negative consequences of prohibition.
Since the 1990's the Dutch cannabis policy has become even more repressive. Laws were expanded, penalties were raised and the number of coffeeshops went down from over 1500 in the nineties to just 565 now. In the new millennium, there have been repeated attempts at solving the backdoor problem by regulating the production of cannabis. Mayors have come up with manifestos, members of parliament have gotten majority votes on the issue and the VOC and other organizations do their best to raise awareness and create change.
From weed law to weed experiment
The long-awaited breakthrough seemed imminent in 2017. A well-prepared law proposal to regulate the supply of the coffeeshops by liberal party D66 won a small majority in the 'Tweede Kamer', the House of Representatives. But alas, elections were held soon after this vote and during the talks to form a new government the D66 weed law was put in the freezer. Instead, the new government announced a weed experiment: ten cities could join and have their coffeeshops supplied by ten regulated growers.
More than four years later the first plant has yet to be put in the soil. The experiment is a bureaucratic bonanza, with an excessive amount of rules and provisions. Just one example: the weed has to be transported in the armoured trucks that are used for money transport… After a first selection round, the ten growing companies were chosen by means of a lottery. Seven have been officially approved, after extensive background checks.
The names of the growing companies have not been confirmed yet, but most of them are known, including a few foreign companies. In December 2021 a new government came to power, the fourth consecutive coalition led by Mark Rutte of the conservative VVD party. After a record-breaking formation of almost ten months, the country ended up with the exact same coalition: Rutte's VVD, D66 and two Christian parties, CDA and ChristenUnie.
Biggest cities don't take part
These two Christian parties squarely oppose further regulation and legalization of cannabis and tolerate the weed experiment as a necessary compromise. D66 is the only coalition party that supports full legalization. The VVD is somewhere in between. The new government will carry on with the weed experiment and add one big city. It's worth noting that the three biggest cities, Amsterdam, Rotterdam and The Hague do not take part in the experiment. The mayor of Utrecht, the fourth biggest city, wants Utrecht to be the eleventh participant, but this has yet to be decided.
Some more perspective: out of a total of 355 Dutch municipalities, only 102 have one or more cannabis coffeeshops. From these 102, eleven will be part of the experiment. If Utrecht is selected, 90 coffeeshops would take part, around 16% of the total number. Drawing meaningful conclusions from such a limited experiment seems very hard.
But the main goal of the experiment isn't scientific, it's political. A compromise between the Christian parties and D66, to keep all three aboard the coalition. Some see it as a necessary step for politicians to pivot from repression to regulation and legalization. Drug policy expert Tom Blickman at the Transnational Institute recently called it 'an experiment that no one asked for, that no one really wants, overregulated and heavily over time'.
What about home growing?
Both the weed experiment and the D66 weed law are only about coffeeshops. Home growing is not mentioned. You might think Dutch people are allowed to grow up to five plants for personal use, but we are not. Housing corporations routinely evict home-growers, for any amount of plants. If they don't, the mayor can, using a clause in the Dutch drug law known as the Damocles law.
Since an update of this Damocles law in 2019, you can get evicted without having a single cannabis plant. It's enough to have materials that are used for growing cannabis. Having more than 5 grams of cannabis in your house can also get you evicted. Only very recently, in the wake of a massive scandal involving tax officials wrongly accusing thousands of parents of fraud, the evictions of home growers are being criticized as disproportional.
Robin: evicted for drying one plant
A case that led to national publicity and questions in parliament is that of Robin, a man suffering from autism who was evicted for drying one cannabis plant in his home. He had grown it in a nearby forest for fear of getting into trouble. The mayor, a member of the Christian party CDA, was ruthless and Robin has been living at a campsite ever since his eviction.
The weed experiment means a status quo for the cannabis policy until the experiment will be evaluated, in 2024 at best. In the meantime coffeeshops can still have no more than 500 grams in their shop, forcing them to operate secret stashes, increasing the risk of rip deals and violence. Police still raid these stashes, resulting in the temporary or permanent closure of coffeeshops. Selling edibles or concentrates, delivery services and even getting cannabis tested for contaminants remains forbidden for coffeeshops.
Amsterdam: tourist ban for coffeeshops?
The capital Amsterdam is home to 166 of the 565 Dutch coffeeshops. The first-ever female mayor of the city, Femke Halsema, surprised many by saying she's considering banning tourists from the coffeeshops. She could do this because of the 'residence-criterium', introduced by former justice minister Ivo Opstelten, a notoriously anti-cannabis hardliner in 2013. In typical Dutch fashion, the rule officially applies to the whole country but is only enforced in a few cities, most notably Maastricht.
To this day, the residence-criterium has never been enforced in Amsterdam. But it's not off the table, as mayor Halsema has repeatedly stated. The corona pandemic has resulted in huge revenue declines for coffeeshops in the historic centre, that largely cater to tourists. Now that the tourists are returning, the residence-criterium remains a worry. And it's not just the coffeeshops that expect street dealers and other black-market operatives to step in if non-residents are banned from coffeeshops.
Trying to sum up the state of the Dutch coffeeshop and cannabis policy, an old N.W.A. lyric comes to mind: 'Movin' like a tortoise, full of rigor mortis'. Let's hope that the legalization plans of our big neighbour Germany will help speed things up a bit here.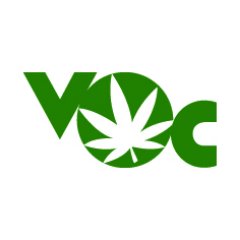 By Derrick Bergman, Dutch Encod member, chairman of VOC (Union for the abolition of cannabis prohibition), cannabis journalist